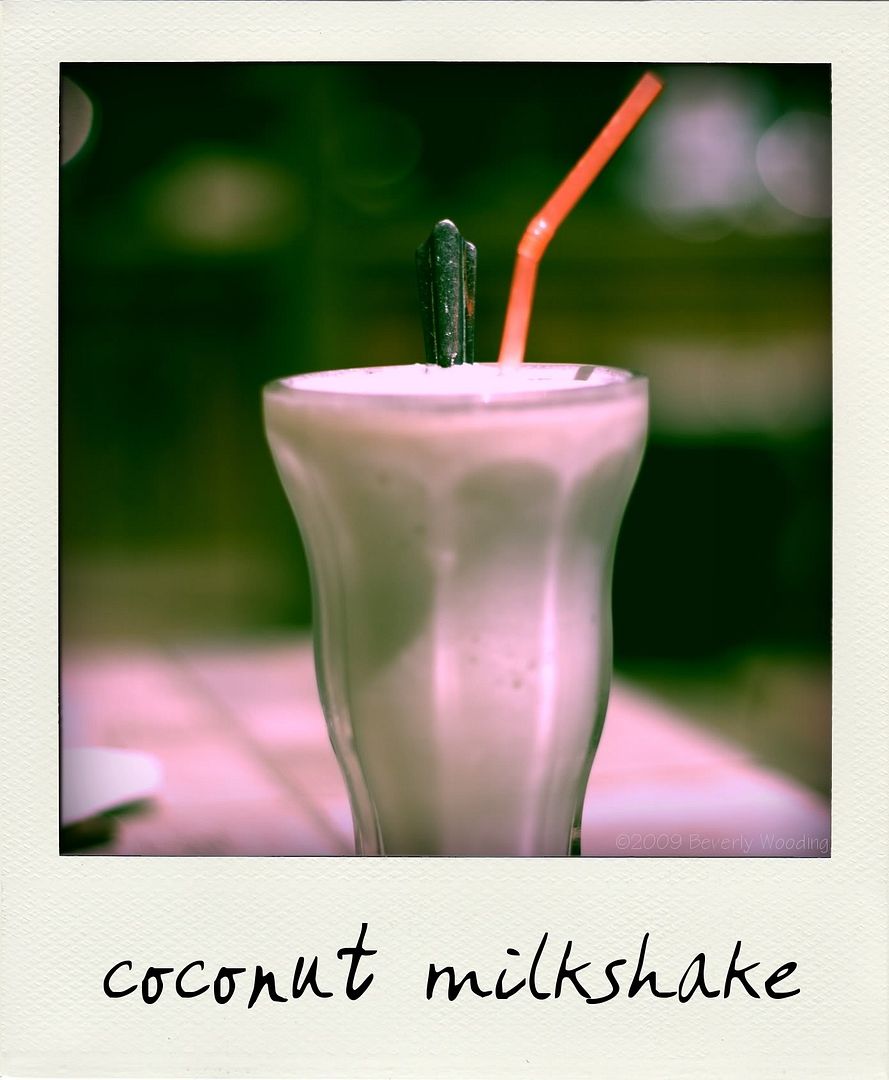 I'm baaaaaack. I'm not even going to try to make excuses. We're both better than that. Let's just pick up where we left off and carry on, shall we? I've still been taking photos over the last month, so there may be some past meals popping up over the next little while.
Lately, the weather has been up and down, so when it's up, I've been trying to squeeze every minute of basking time I can. Yesterday was an up day, though it certainly didn't start out that way. The timing was perfect, as the sun was at it's blazing peak right around the time I went for lunch.
It seems that Phố Nhỏ is the source of more than one craving of mine. This day, it was their amazing coconut milkshake. It was perfect for sitting out on their patio in the brilliant sunshine. It's smooth, creamy, and perfectly coconut-y. I think I could have this every summer day.