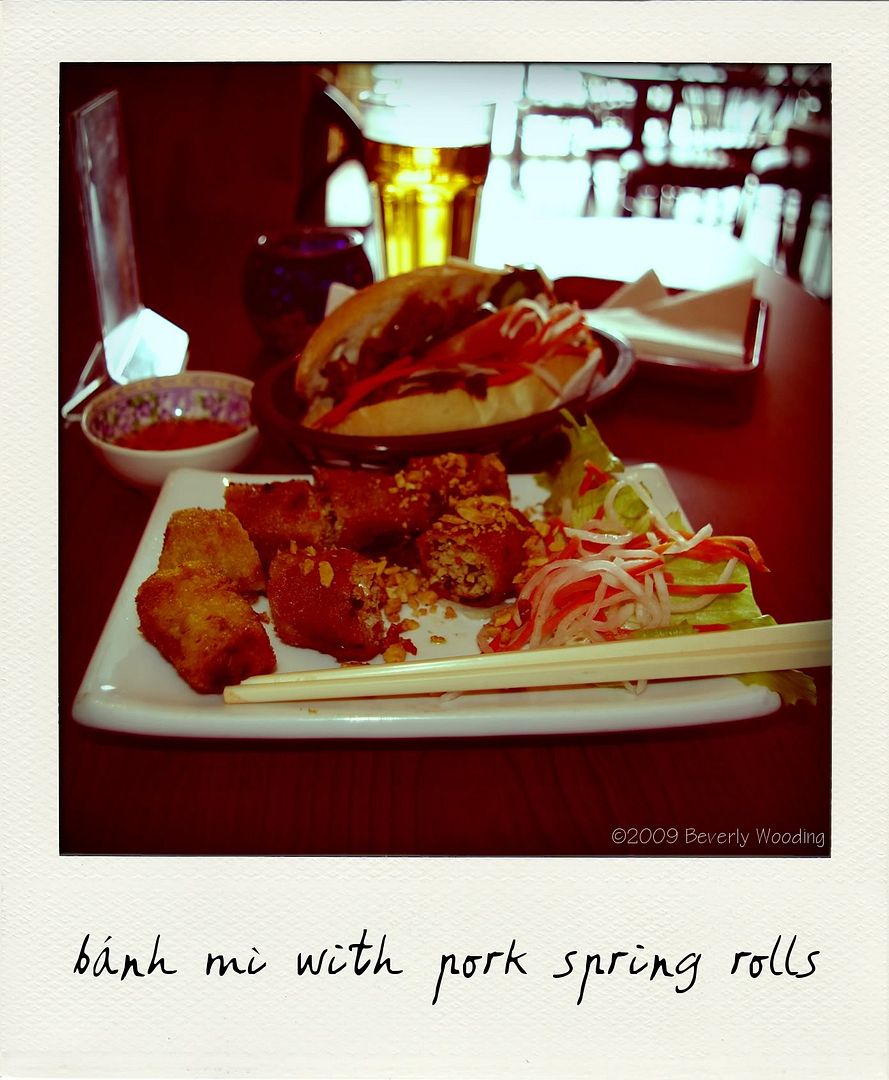 Finally! After two months of cravings, the folks at Phố Nhỏ have reopened for business.
Both Nico and I have been thinking about their bánh mì for a while now. With them being right at the end of the block where we work, it's been a hard wintry slog without them.
I have to say, I went a little overboard on my order. Like one who'd been stranded on a desert isle, I wanted to eat everything I remembered, all at once. Instead, I held back to just ordering a bánh mì (aka Vietnamese sub) and some pork spring rolls. Normally, the sandwich is made with pork, but I find the pieces too fatty. The folks at the Phố will happily substitute beef upon request. I think it's about 50¢ more, and for me, well worth it, especially since the sandwich is only $4 to begin with. The beef slices are tender, succulent and crammed with flavour.
I've loved this particular sandwich since a friend took me for one in Calgary's Chinatown about 12 years ago. The mix of tender meat, crisp shredded vegetables, crusty, chewy baguette, and just enough hot sauce to wake up your tongue never fails to make me happy.
There's also something about the Phố's spring rolls that elicits a Pavlovian response in me too. Crunchy, peanutty, savoury fried chunks of goodness, they are.
Now I just have to wait for patio season to get here...