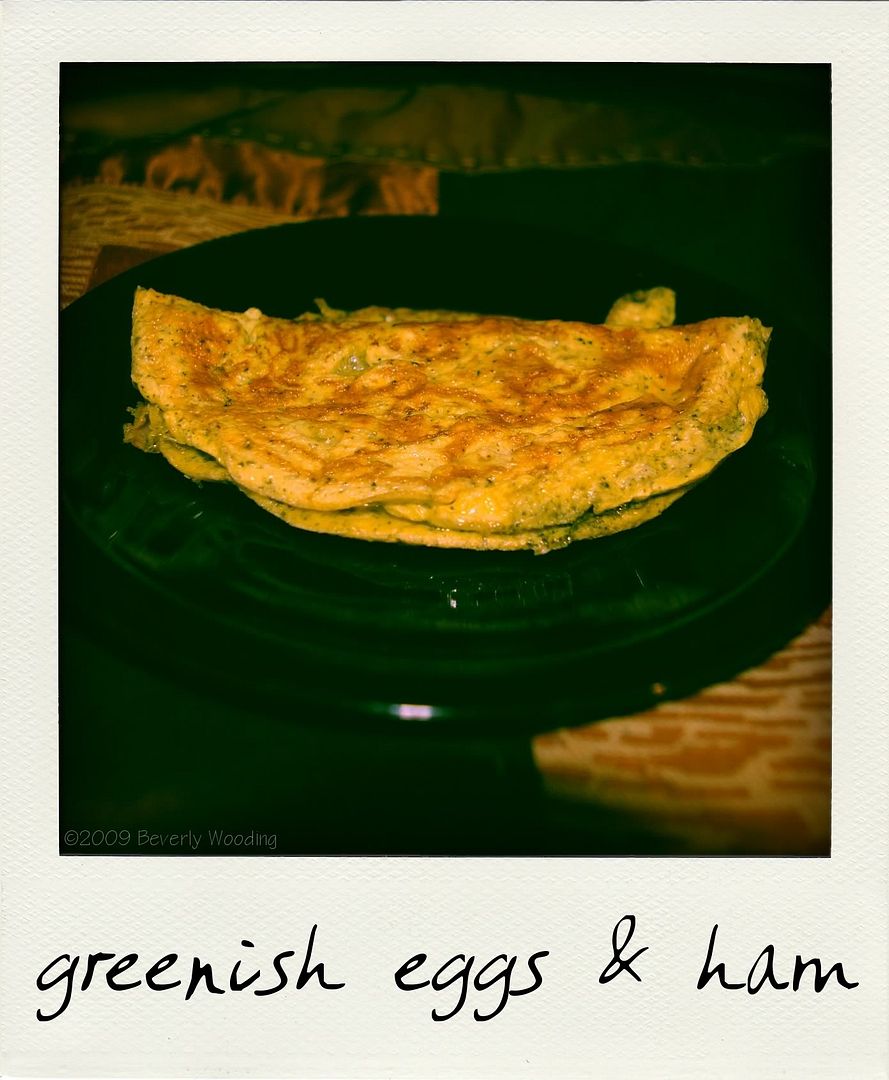 Another late night, another late start. I got up around noon yesterday and needed some nourishment big time.
Priority one was coffee. While that was brewing in the french press, I whipped together 2 eggs, about 2 Tbsp of cream, and 1 hand shredded slice of prosciutto. I also threw in one of those new-fangled herb cubes of cilantro. Then I poured the mix into a pre-heated skillet, adding some grated sage derby in to finish it.
I think I'm going to love these things. As a single person, buying big bunches of herbs only leads to spoilage. They were out of basil when I was last in the supermarket, but I think that would be a good addition to this green omelette as well.