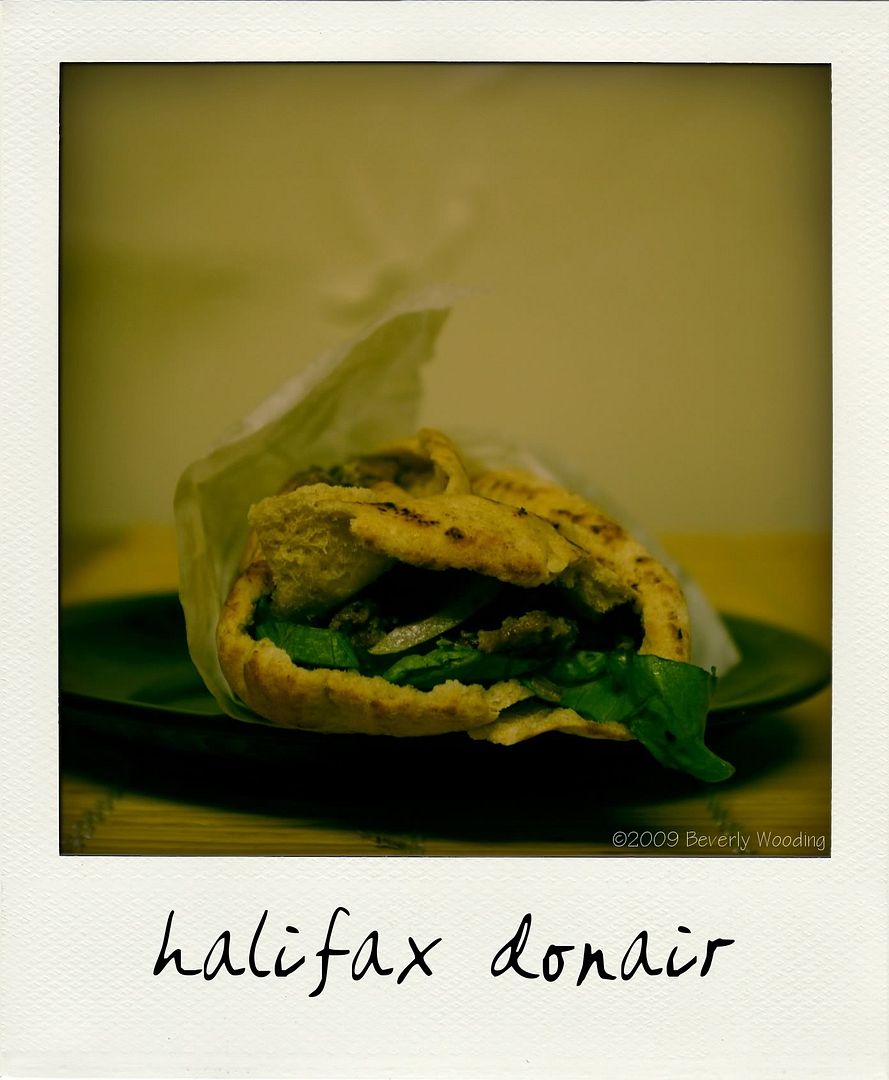 Stopped off at College Falafel on the way home. I've had a mild donair craving for a couple of days, so figured there was no time like the present.
They call their donairs "Halifax Style", which seems due to the sweetened sauce they use. They're now offering straight tzatziki sauce as well, which I opted for tonight, but I think I actually prefer the sweeter sauce.
I also got a spanakopita on the side, because really, who can say no to tangy spinach and cheese wrapped in phyllo?