I've known Taj since she was 13.  So my aged self was flabbergasted by the invite to celebrate her engagement. "Impossible" I thought. "She's still a baby!"
But, of course, despite all efforts to stem the flow of time, she has, indeed grown into a strong, smart, feisty and beautiful woman. And the man she's chosen definitely seems quality.
One of her close friends, who's name escapes me now, spent the day whipping up an unbelievable spread. There were fresh, crisp vegetables, two kinds of fruit platters, a cheese I've never seen or tasted before, a wide assortment of crackers, spanakopita, and a cheesy potato pastry. There was also cake, beautifully decorated with blue daisies.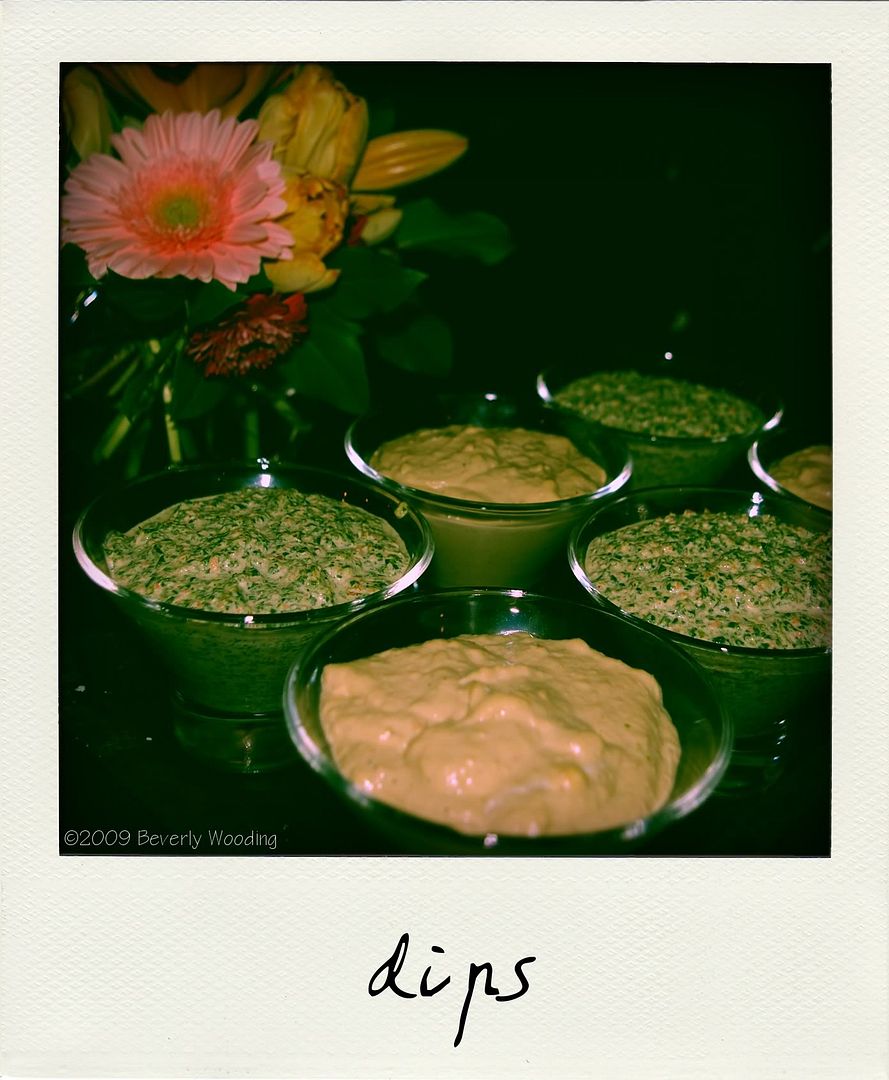 And then there were the dips. Sweet merciful Jesus, the dips. One, which looked like a hummous, was actually avocado based, with sour cream, herbs and a bucketload of garlic. Which brings me to the ubiquitous spinach dip. I have never had a spinach dip that tasted quite like this. At once familiar and wonderfully, yet unidentifiably new. Spectacular. Not a word I'd generally apply to a spinach dip, but, as I said, something the maker used in it brought it up to a new flavour level. Perhaps it was a touch of love...
Naaah! I'll try and get the recipe and pass it on soon.