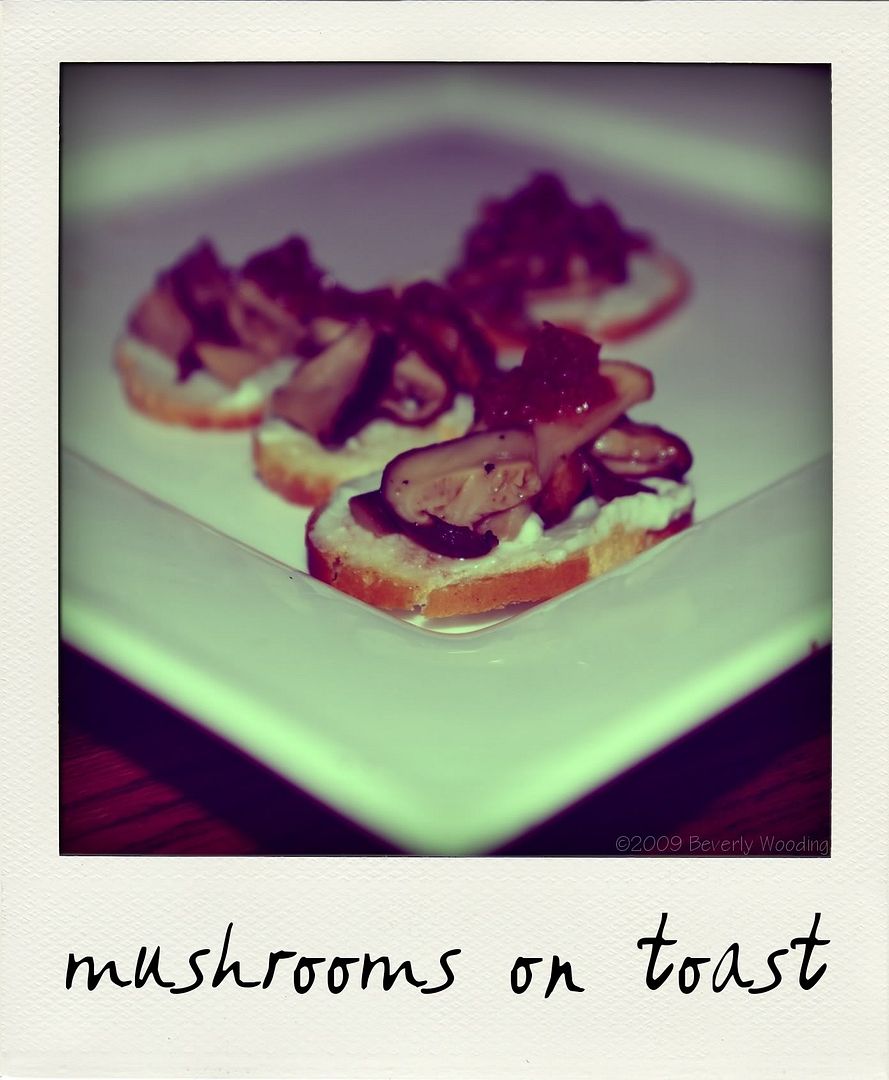 It was my friend Amy's birthday last night, so I ventured over to the east side of downtown for nosh and drink. The party was being held at The Citizen Upstairs bar, with the hot food being provided by the restaurant downstairs.
Besides a great assortment of cold cuts, fruit and cheeses supplied by Amy, there were these yummy toasts. The one I tried was mushroom and caramelized onion with blue cheese. I usually can't handle the intense and moldy flavour of blues, but when matched with something very sweet, in this case, the onions, it all works so beautifully.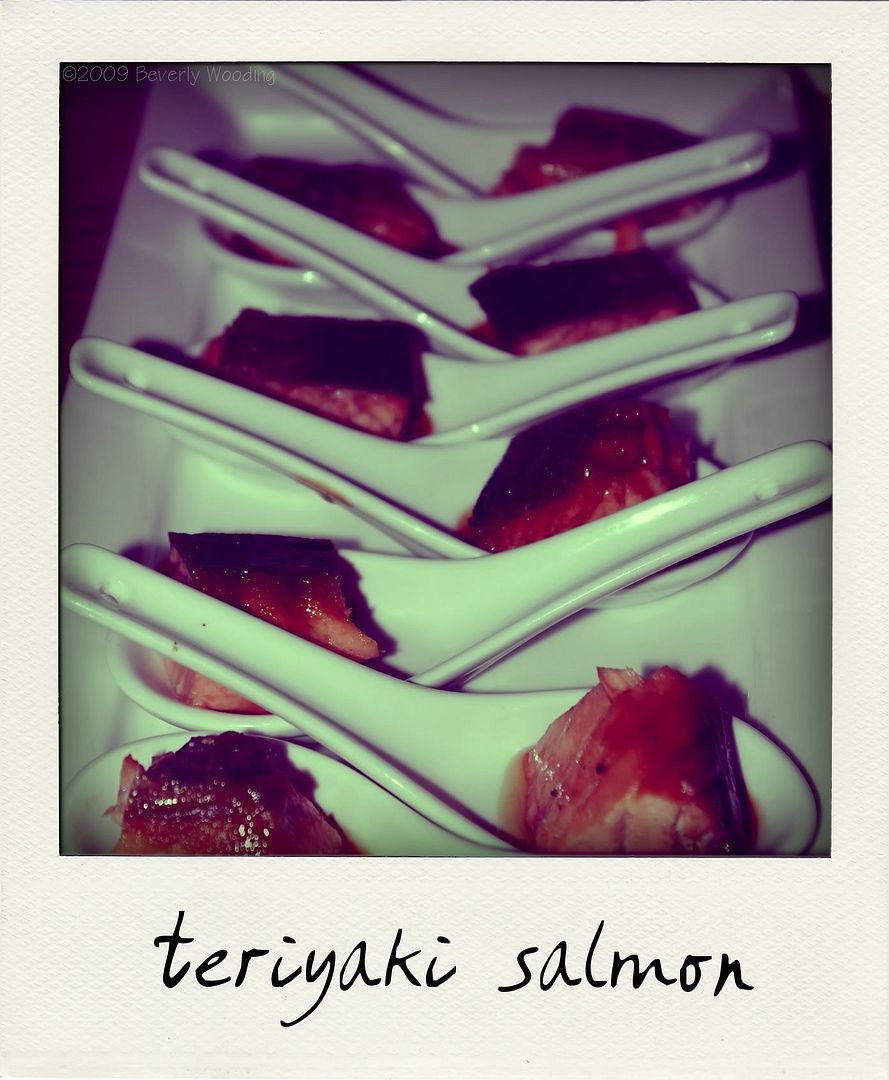 I also tried these morsels of teriyaki salmon. Soooooo good. The teriyaki sauce was perfect - not too sweet. The salmon was well done, but still moist. But the star of these bites was the skin. It was incredibly crispy without being burnt and added a really nice textural element.