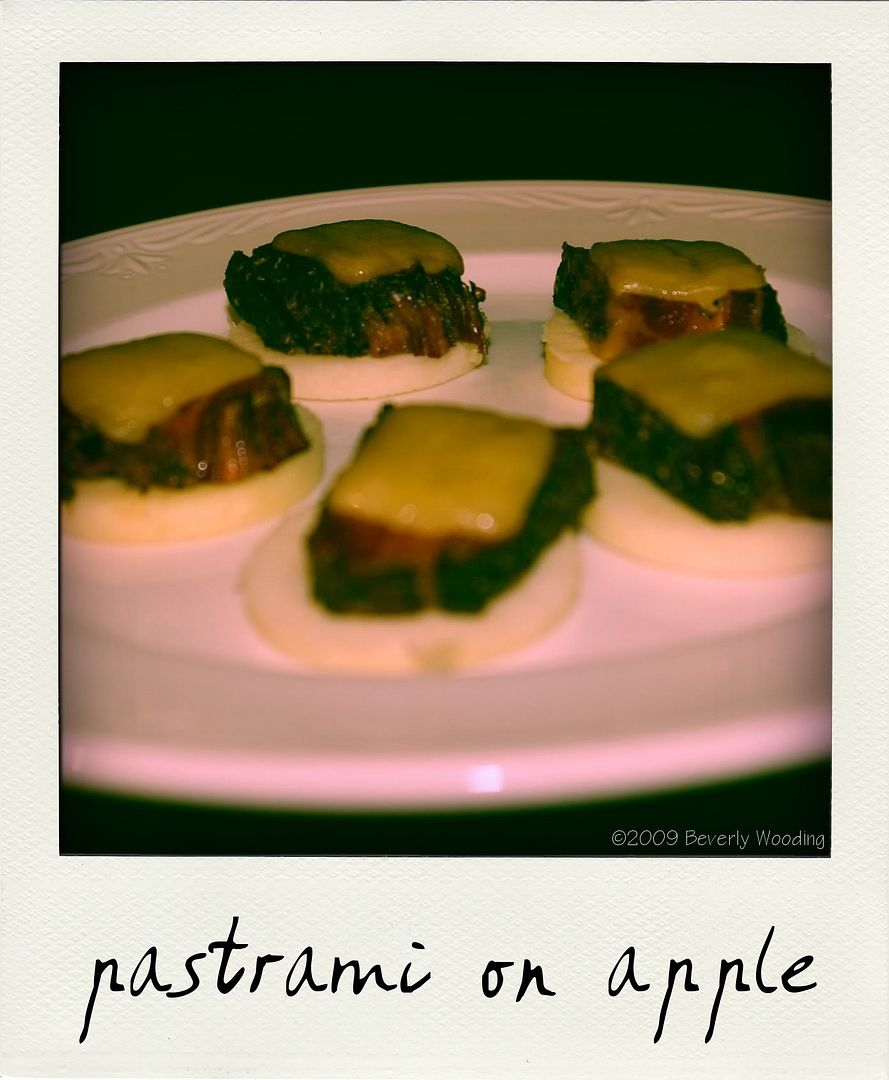 Nico and I met up with
Anita
,
Rannie
and Duarte at
Ministry of the Interior
for the launch party for the
Save Ossington
project. When Nico forwarded me the invite, I did whatever I had to do to get my name on the list, including dropping names. The reason? The event was being catered by
Chef Teo Paul
of the soon-to-be-open, eagerly-awaited eatery,
Union
.
I was so hungry, I didn't get a shot of the first item to come out of the kitchen, a rich and savoury
pork rillette
. A fantastic start. Then came the unbelievable house-made beef belly pastrami (pictured above), topped with a sheep's milk cheese presented on a crisp apple slice. Ohmahgod. Pungent (in a good way) and tender, with and end note of real smoke, as Nico said, "I die." BTW, the apples come from Teo's family farm. Local produce for the win!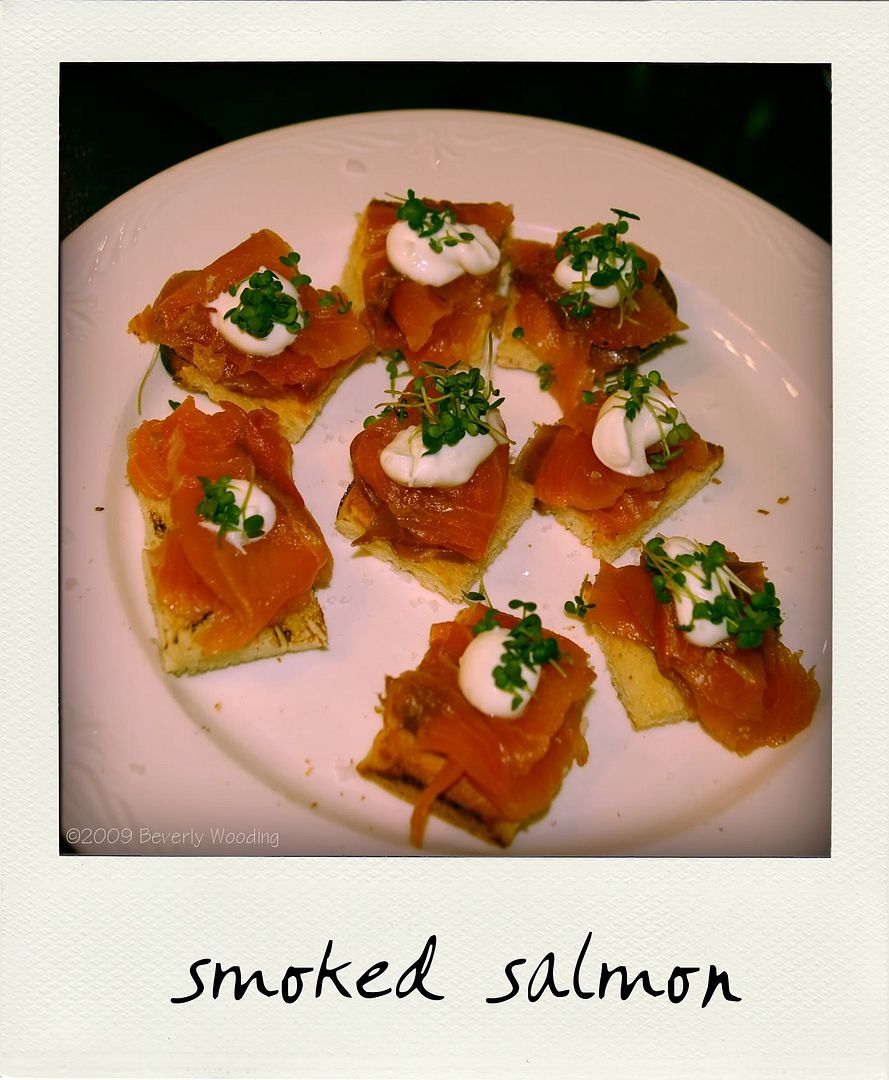 Next, they brought around the lightly smoked salmon with crème fraîche and microgreens on Union bread. That's right. They're having a local bakery make a special bread just for the restaurant. Swoon and delish.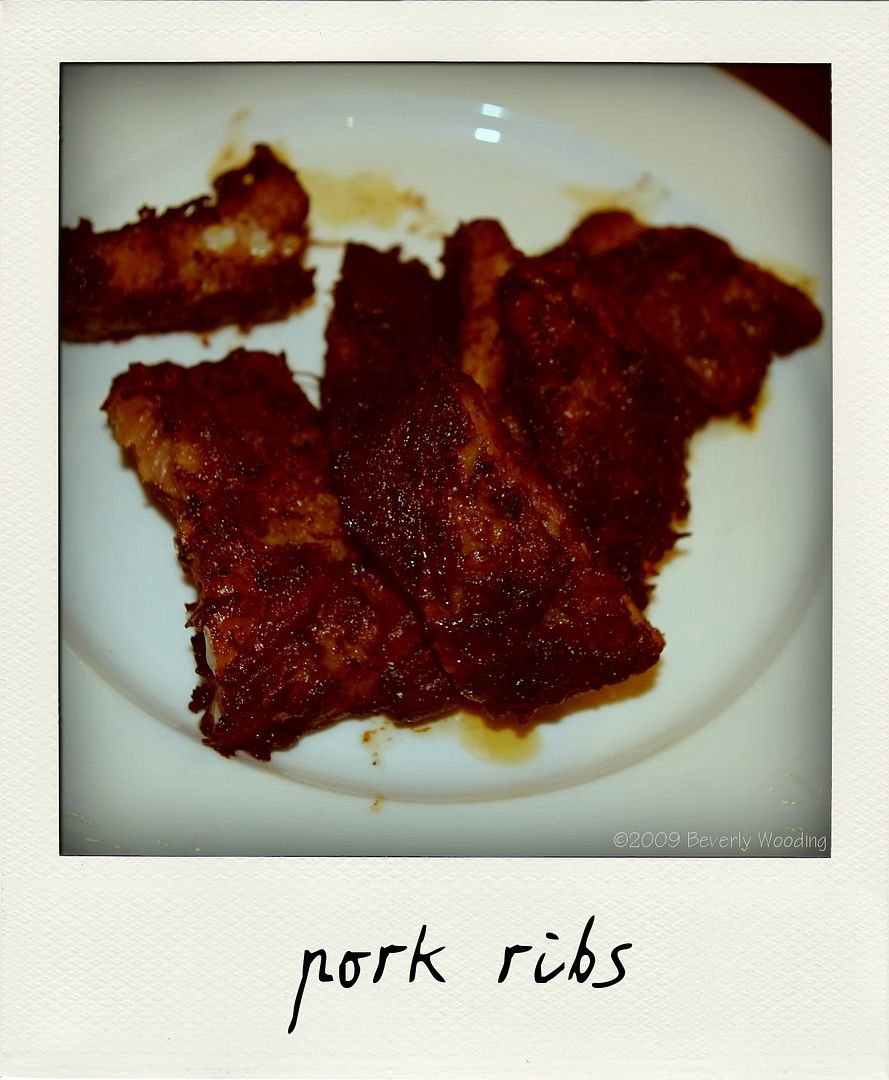 The pork ribs were next. These had a heavier smokiness than the pastrami that was perfect with the fatty richness of the meat.
My favourite item by a hair were these amazing elk sliders. This is the kind of food that could make a girl propose. I think I reached burger nirvana. Topped with spicy mayo and a home-made pickle (and I usually hate pickles), every element balanced each other to achieve perfection in a single bite. I can't do them justice with words, so just go to Union when they open and have these magical bites of deliciousness, as these will be on the menu.
Honorable mention for bringing me gustatory joy today goes to Yvonne. She made strawberry cupcakes the other day and sent out a cry for help so she wouldn't eat the whole batch. Being such a kind-hearted type, I immediately offered assistance. So, imagine my glee when Nico brought some in to work this morning. Soooooo gooooood. I love my ladies.
Tomorrow... wine camp!