Tonight I was shooting the The Factory Theatre's Spring Gala fundraiser. It was catered by Amuse-Bouche. Once everyone had moved into the theatre, I managed to get the last scrap of food left, and it was delicious.
While I found the potato salad underseasoned, the crispy salmon was delicate and complex. I confirmed with the chef that the fish had been marinated in miso, wrapped in nori, breaded with panko and briefly deep fried, leaving the morsel very rare. Yummy.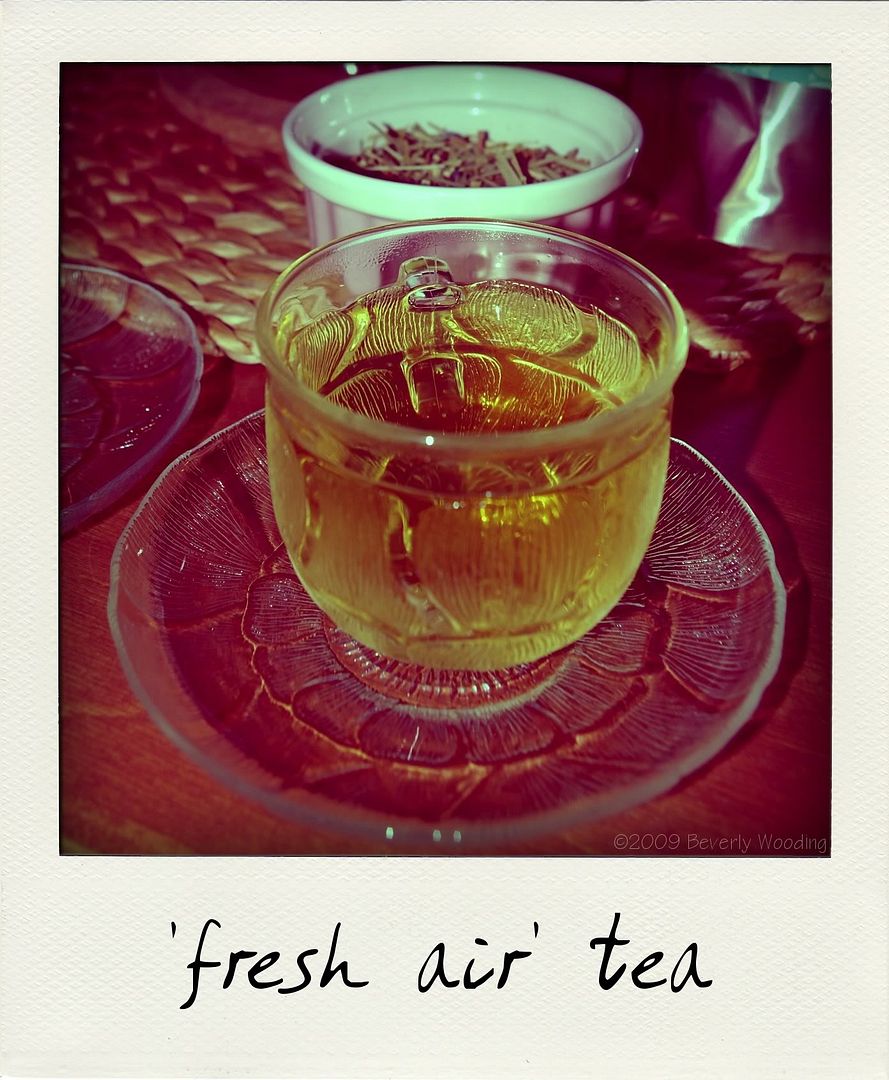 After a special performance of Missing, the patrons gathered in the lounge for desserts, drinks and tea. The tea was provided by my neighbourhood tea emporium, Tealish. I tried their "Fresh Air" blend, which is lemongrass and peppermint leaves, combined with lime-tree blossoms, safflower, marigold, and cornflower blossoms. The flowers give the tisane a subtle sweetness that I really enjoyed.


There was also an amazing array of bite-sized pastries, supplied by Amuse-Bouche. I tried this amazing chocolate-filled meringue "sandwich". The first taste that hit the tongue was almond. Then as the meringue began to melt and become slightly chewy, the dark chocolate took over in a big way. It was perfectly bittersweet and the texture was like silk.
I'll have more food photos from the event up in my flickr stream in the next week or so, so keep checking.