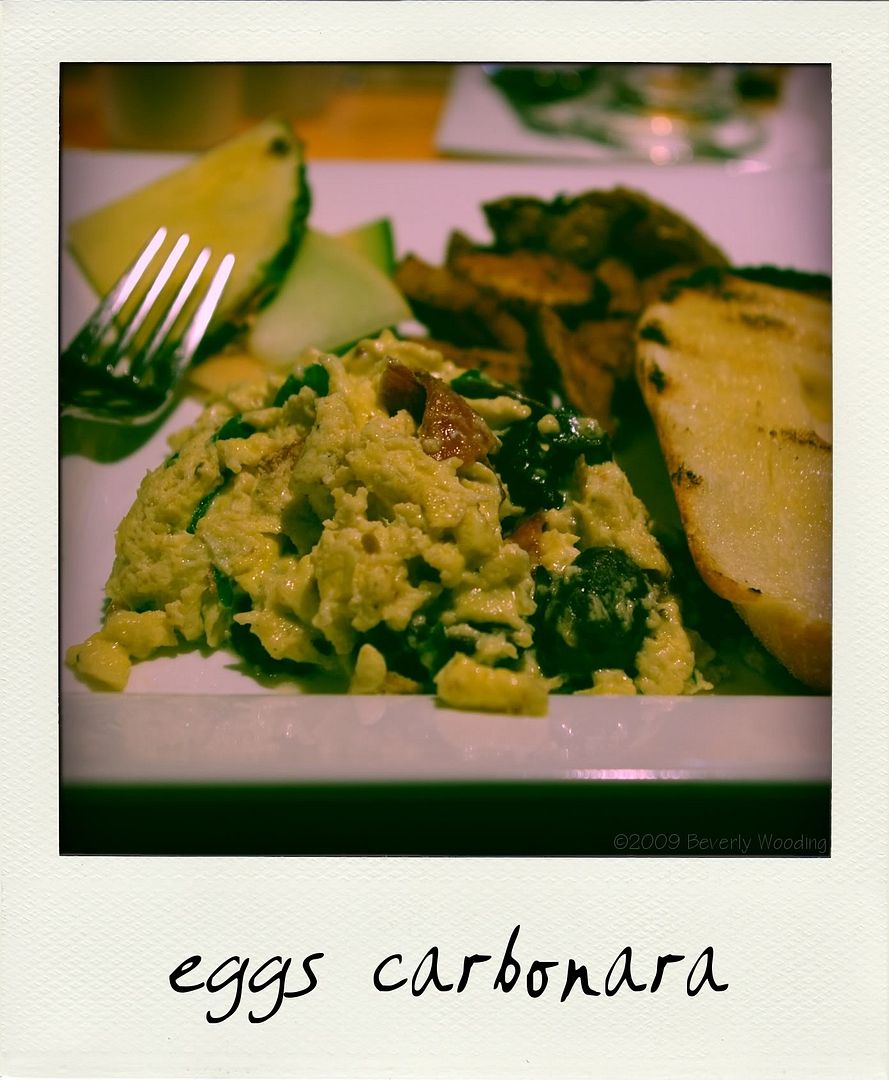 My dear friend Glenn and I met up for brunch today. He took me to a restaurant in his neighbourhood called
Stonegrill on Winchester
. What a delight it was. Wonderful company, wonderful music and wonderful food.
First of all, the restaurant is a pretty little place. Well, not little, but the warm woods and stylish fixtures makes it feel kind of intimate. Maybe that's because we chose to sit off to the side at the bar. The live jazz trio, while a little on the loud side, were fun, conversing in between songs with patrons who must be regulars.
Glenn ended up ordering the
Stonegrill Huevos
made with black beans, avocado puree, chipotle salsa, 2 eggs, and old cheddar layered on grilled tortillas. He declared it absolutely delicious. My choice was the eggs carbonara, scrambled with smoked bacon, spinach and parmesan. The eggs were fluffy and flavourful. Damn they were good!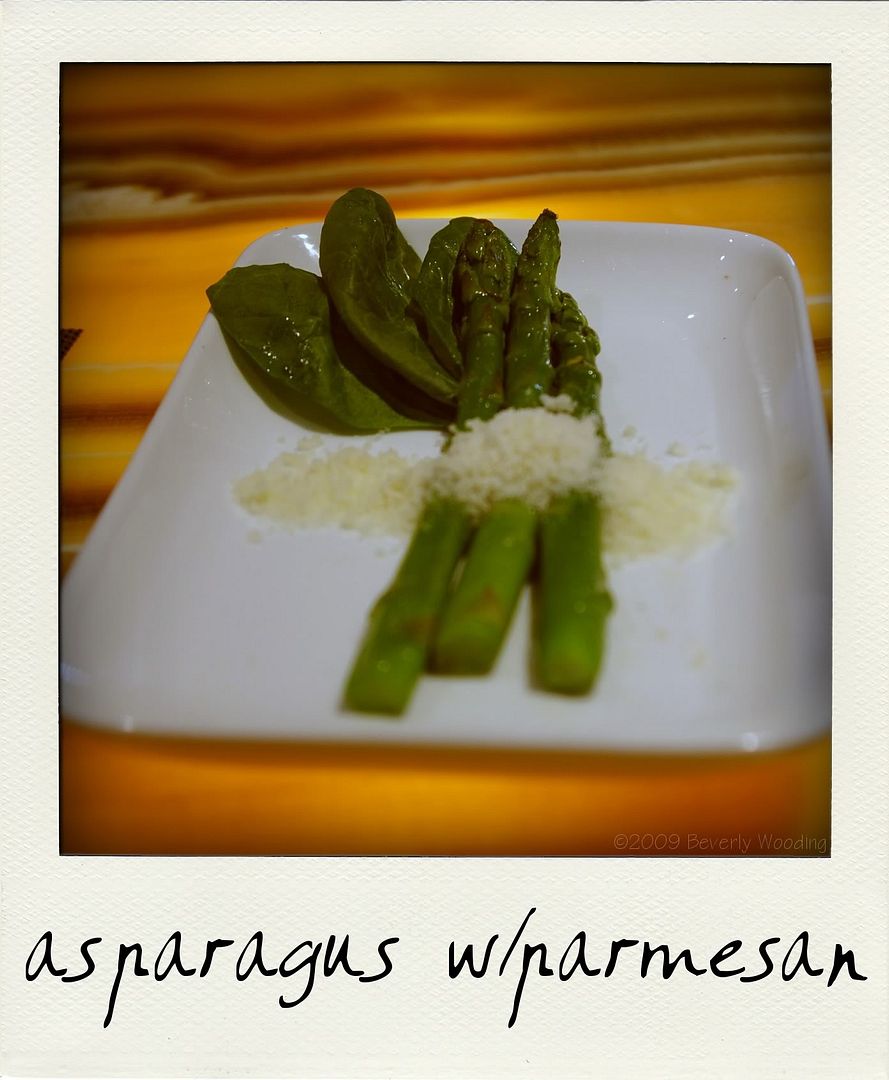 We also shared a side order of asparagus with parmesan. They comped it, since they ran out of asparagus and only had enough for a half order. Mighty decent of them, I must say. Simple and fresh, this appetizer was definitely a win. They cook the asparagus exactly the way I like it - still snappy. I'm definitely going to do this at home, perhaps with the addition of a squirt of lemon juice.