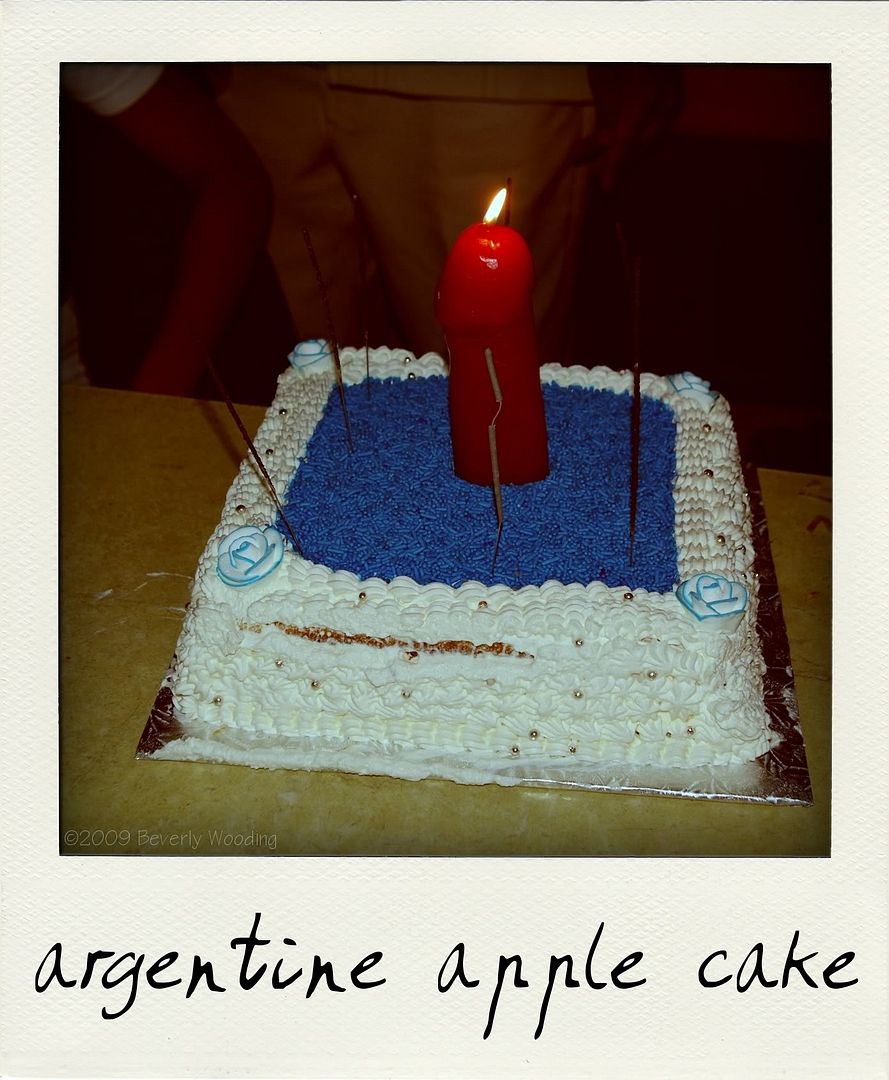 My cousin Sheldon is what they call "a real character". So it was no surprise that his birthday party was an event, complete with costumes and a scandalous cake. With the theme being "Dress in your favourite 20th century style", the attendees at this party at Supermarket definitely turned heads.
One of the most important elements of any birthday party is, of course, the cake. This one was made by a friend of Sheldon's named Claudia. Unfortunately, her creation is not available in any retail outlets, but she makes cakes for friends and family. Thank goodness I've got a connection.
The cake itself is a fluffy, moist sponge cake that features a layer of tender, sweet-tart cooked apples. I've never tasted a cake like this, and god bless the Argentines for coming up with it.
And yes, that's a penis candle.