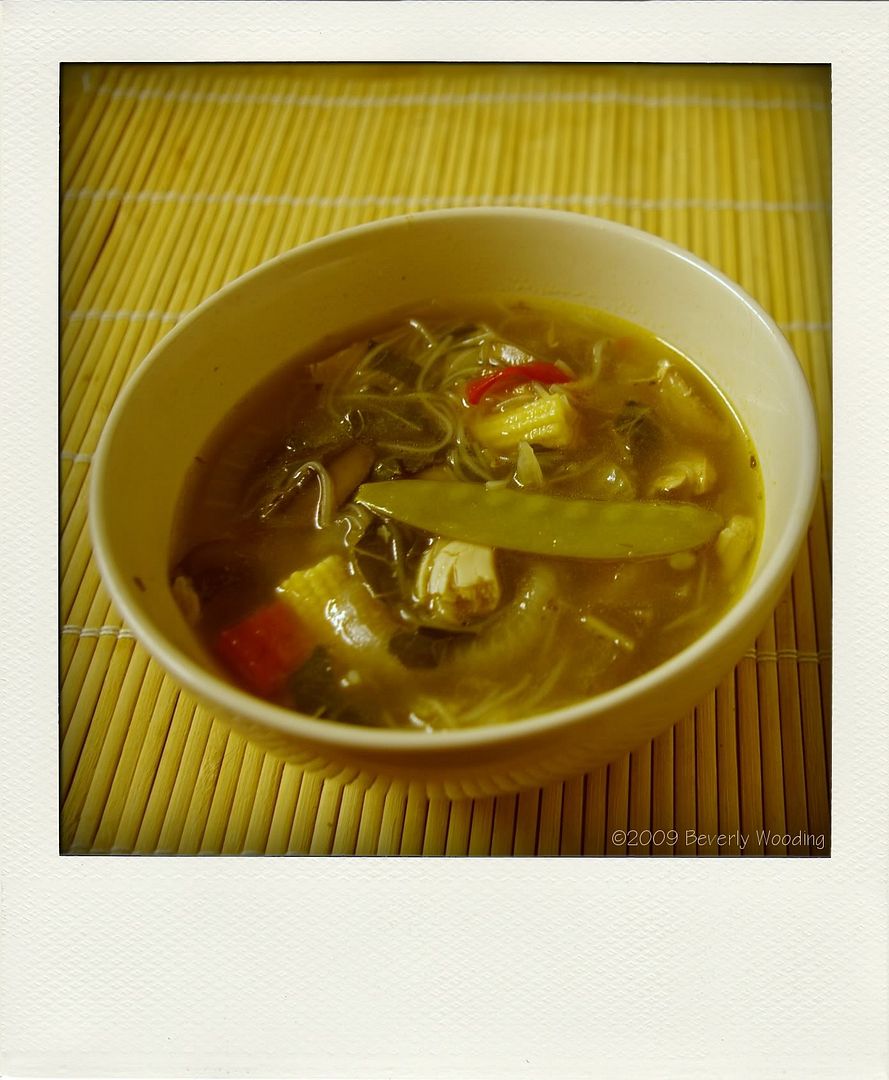 Dinner tonight was a successfully improvised asian-y chicken soup.
I took the carcass of the chicken breast, crisped bacon, the rest of the roasted garlic cloves and roasted Meyer lemon slices from Sunday's dinner and threw it all into a big pot. To that, I added a few sprigs of fresh thyme, half a large onion (thinly sliced), mushroom slices, red pepper (cubed), a chunk of ginger (halved), a chicken boullion cube, about a tablespoon of soy sauce, a generous grind of PC's Thai Spice Blend, a teaspoon of
Sambal Oelek
and the white parts of bok choy (2 stalks) and 2 green onions.
I let that simmer in about 8 cups of water on medium high for about half an hour, then threw in some baby corn, snow peas, and the green parts of the bok choy and green onions. I let that simmer for another 10 minutes. At the very end, I put in some spinach vermicelli.
The result was a slightly spicy, robust warming broth brimming with toothsome veg, tender chunks of chicken breast and noodles. With the brutal wind chills we've been enduring, it was great to come home to.